Newsletter March 2021
To Create Effective and Engaged Teams

The Central Question is, How Can we Achieve This?
Research shows that we in many cases perform better as a team than as individuals. But, it doesn't end there. Because, how do we create effective teams that have both a high productivity and high engagement, as well as a clear direction forward and insight into how each team member's differences can benefit the entire team.
Leadership in the Right Context
It is important for leaders to be able to place themselves in the right context, in other words, in relation to their team and the team in relation to their given tasks.
To do this, we work with a three-step process:
You: your leadership strengths and weaknesses
You + your team: group dynamic between the leader and team
You + your team + working tasks: Leader and team in relation to their goals and priorities.
The leader's ability to navigate in this context is the key to enable the team to reach their goals and deliver the desirable results.

Team Discovery Provides the Context
Team Discovery is a brand new module in the PI solution that provides a unique support for leaders in navigating in this context. Please note that you have free access to Team Discovery until you organisation renews its 2021 PI license subscription. During the 2nd half of 2020, we were in contact with many of our customers to introduce them to Team Discovery. We will continue to inform about Team Discovery this year to show all our customers the great value this new module can provide.
Get Started with Team Discovery Today!
If you have access to Team Discovery, you will find it under the Design menu in the PI System. So if you want to get started using Team Discovery already today, we recommend that you watch this short introduction video to get a step-by-step introduction.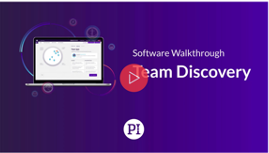 1:1 Talent Strategy Session – Leadership in the Right Context with a Unique Consulting Session
Your leaders can now book a unique customized walkthrough with one of our experienced consultants. Within a 90 minutes session, the PI consultant will provide an understanding of your strengths, challenges and how you compliment your team as well as a review of your team's group dynamic, and the group's strengths and challenges seen in relation to the group's goals.
In addition, the consultant will provide advice on how to engage and best lead the team forward. Read more about the "1:1 Talent Strategy Session" and book your first session here.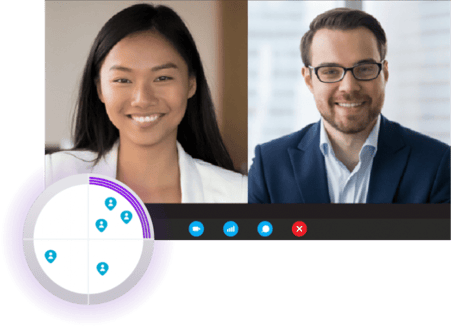 Optima 2021 - The Predictive Index Annual Talent Optimization Conference
This year's Talent Optimization conference will be held virtual on May 12. The OPTIMA event brings great minds together to learn cutting edge strategies for designing, hiring & inspiring high-performing teams. The day will be full of fantastic networking & great motivational speakers. Read more about the event and register on their website. To get an even better idea of what to expect, take a look at OPTIMA 2019 here. Please note that the conference is in US time zone.
Functionality will be removed from the system 31 March 2021
As both Predictio and the Predictive Index have previously informed all PI account owners about, the below functionality will be removed from all language versions of the PI system 31 March 2021 i connection with the full launch of the new Design functionality and Team Discovery. The functionality has already been removed from the English version of the PI system and it will now be removed in all other language versions:
Team Workstyles

– in the Inspire menu
Explore Leadership Alignment – under the Design menu
PI Business Strategy Assessment – under the Design menu
New member in the Predictio team
We are happy to present our newest member in the Predictio team, Louise Jungberg. Louise work primarily with marketing and support, at the same time as she is taking a Master in International Marketing and Management at Copenhagen Business School. With her drive and positive energy is it clear that she will be a great contribution to our team.
We are looking forward to the opportunity to meet all of you at the Optima conference and to guide you and your organization to get started with Team Discovery.
Do not hesitate to get in contact with us if you have any questions!
Kind regards,
The Predictio Team