New ATS Integration and More New Free Webinars

It's almost time to wish you all Happy Holidays, but before we do, we would like to share some highlights from 2022 and some valuable information for 2023.
What Happened in 2022? 💡
Predictio has had an eventful year with a large number of trainings, workshops, PI feedback sessions and exciting meetings with you, our fantastic clients!
We Went to Lisbon!
In November, the Predictio team went to Lisbon for a conference with our European PI Partners. We always enjoy to share experiences with our fellow colleagues arounds the world. Of course, there was also time for sightseeing.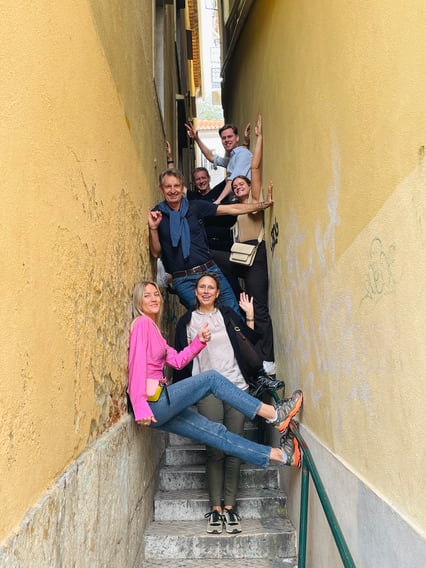 Leadership Program

We now offer our PI Clients a hands-on leadership program that equips leaders with the concrete tools needed to improve motivation, retention, performance, and development.

The program can be adapted and tailored to your organization's needs and current focus.

PI Trainings 2023

The holiday season and the end of the year is getting closer. We would like to remind you that our PI training dates are up on our website. Remind your colleagues to sign up on the button below!

If you are six people or more from the same organization we can arrange a training just for you.

Guide PI Reports
To make it easier for you to navigate among the PI reports, we have created a simple guide. It gives you a description of what each report can be used for – everything from recruitment, coaching and performance reviews.
Contact us to take part of the guide.

Want to Get to Know Us Better?
Click on the link below to get to know more about the team behind Predictio!
Don't hesitate to contact us if you have any questions or thoughts