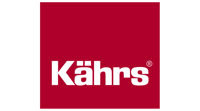 "I was introduced to the PI tool in 2020 and has ever since been using it as must-have-tools when doing recruitments, coaching sessions, as well as team development activities. The tool is an absolutely great complement in HR and culture related processes as it give accurate and actionable insights and enables fact based discussions. Completing the team discovery part in the management team, as well as in my leadership team with my direct reports has strengthen our collaboration as we know each other better, and we can be even more observant on our blind spots and develop our strengths as a team. I will warmly recommend the PI tool as a value adding instrument for organizations that want to develop their teams and themselves and are driven by a performance culture."
Charlotta Persfell, Chief Marketing Officer - Kährs

"Predictive index is a fantastic tool for creating a common language talking about drives and motivation. We use it in the Nordics in recruitment as well as team development and leadership development. A seemingly simple tool that provides depth in the discussion with incredibly important insights into the development of both individuals and teams."
Lisa Åkerström, HR BP - Nordnet

"Boozt Group is using PI for recruitment, team development, self- and leader development. We like the assessment tools as they are easy to use but still give a very deep understanding and insights. We can highly recommend PI and Predictio has been extremely helpful and highly skilled in trainings and onboarding into the PI system and logic"
Sandra Joy Sahlertz , CHRO - Boozt

"Surprised of the outcome of PI considering the small amount of time it requires from a candidate. Can't remember seeing a similar test before!"
Charlott Kreuger, HR BP - ForSea

"Catena is an efficient organization with individuals who have great experience and competence, we work continuously to refine the team building. Through cooperation with Predictio, we have gained a better understanding of how we can take advantage of our differences and in a structured way develop communication and forms of cooperation to drive Catena forward."
Malin Nissen, HR Chef - Catena

"I use PI as a natural part of my daily business. With the help of PI, I can now adapt my communication as optimally as possible both in writing, but preferably in speech. This has reduced misunderstandings and created "shortcuts" in communication with my store managers and salespeople.
We work closely in small groups and therefore the composition of the group is hugely important. I would also like to state that the understanding of the employee's characteristics is the most important knowledge for the store manager.
In recruitment and development interviews, PI is an important factor to get a little more science behind the "gut feeling"."
Daniel Erlandsson, CEO – Din Elon Butik